When choosing a band for corporate events, you must keep in mind that the audience that will be in the "audience" is diverse. So, be sure that the band for corporate events will be open to adaptations in their repertoire. Playing calmer music at the beginning of the event, when the guests are still arriving and growing the repertoire along with the animation of the guests is essential.
Corporate party asks for hand-picked set list, after all all guests will be together to socialize and enjoy the celebration.
A band for corporate events , such as Banda Mega , needs to be attentive to the entertainment of the guests from the beginning to the end of the party. A full dance floor is synonymous with success. For this reason, a varied repertoire and musicians with the feeling to know the time to change the direction of the show is essential.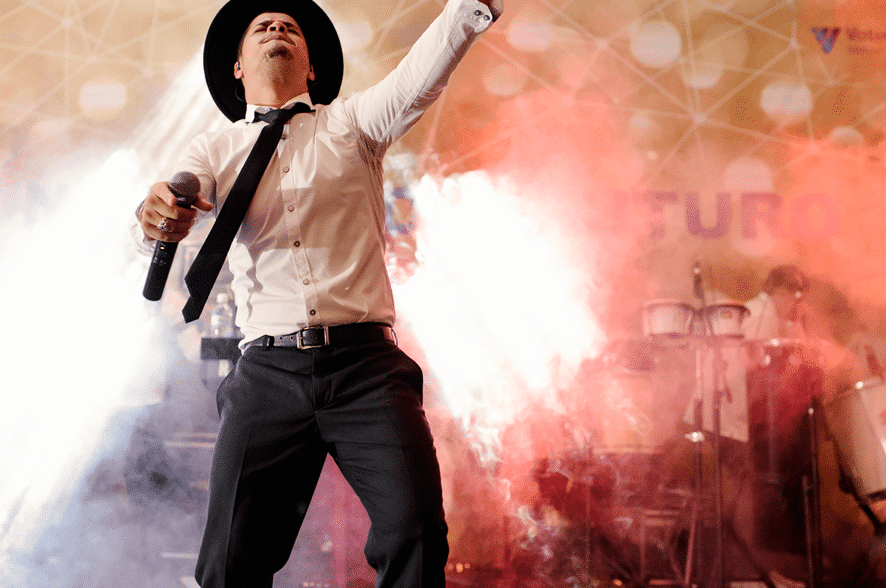 What do you need to know before hiring ?
After confirming the event, you must define the date, the location of the party, the number of guests and start thinking about the decoration, the buffet, the photo and video team and the soundtrack.
Choosing a band for corporate events is an important task, as it will be the one that will set the tone for the event from beginning to end.
As a result, we have created some tips to help you define who will put your guests to dance.
1- The public has to be remembered
Having a wide and eclectic repertoire is very important. Having a band that plays various styles is essential to reach the varied audience of a party.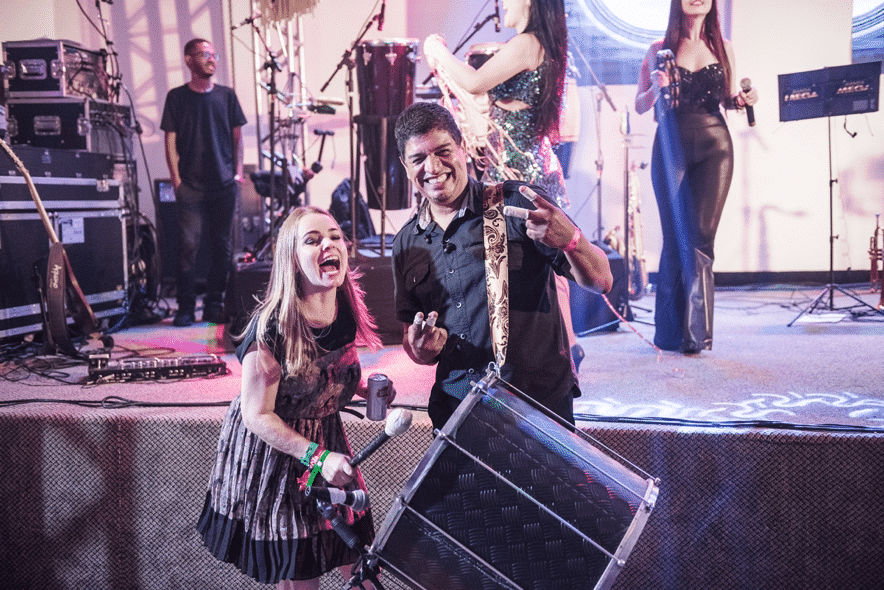 2- Search and compare
Before choosing it is necessary to listen to the bands, if possible to watch their performance live. Knowing whether they play your favorite style is important before "hitting the hammer".
3- Indications are always important
Listening to the opinion of those who have already hired the band is a way to be sure about your choice.
4- Choosing the repertoire together
Make a list of songs that you would like to be played at your event and check with the band to see if they perform.
5- Ask about structure
Does the band have technicians, stage, sound and lighting equipment? These are important questions to know if you need to provide any complement to the show.
6-

What is the show time?
It is important to ask before the presentation time. Remembering that everything that is combined must be described in the contract.